This is the clearinghouse for the latest news and opinion on stormwater management in the state of Pennsylvania. This site serves as a supplement to our flagship Online Resource Center, www.StormwaterPA.org -- a must visit site loaded with information on Stormwater Best Management Practices, Case Studies, Regulations, Technical Details, and more.
Local Watershed Featurettes on StormwaterPA.org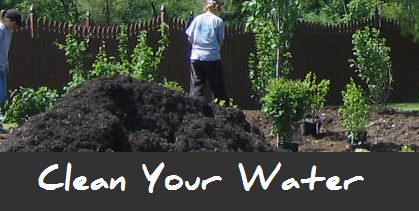 You may have already noticed the newest addition to StormwaterPA.org: Clean Your Water. Following through in our mission to offer multimedia tools that are useful and relevant to Pennsylvanians, we've taken things even more local. Our new Clean Your Water section focuses on particular regions and watersheds. We are helping municipalities across Pennsylvania educate about the value of caring for your local watershed. As of right now, you can check out our sites for Cumberland County and the Wissahickon Valley Watershed. We've partnered with some wonderful organizations to develop these sites, including the Alliance for the Chesapeake Bay, the Pennsylvania Environmental Council, and the Friends of the Wissahickon.
What's on each Clean Your Water site? First off, each site is crafted to meet the needs of that particular community. In general, the websites offer information about the watershed and sub-watersheds. We cover the health and history of these watersheds, as well as some interesting facts. We've identified audiences for the Clean Your Water websites that are crucial to protecting the watershed. Videos, fact sheets, and brochures are curated for each target audience. This blend of multimedia materials and information empower communities to make a change to improve their water. But don't take my word for it! Explore the Clean Your Water section for yourself.
Coming this spring, we'll unveil yet another Clean Your Water site focused on the Tookany/Tacony-Frankford Watershed. Are you interested in learning more about how we can create a website for your community? Shoot us an email!
Comments (0)